Reliance Jio Continuously Working Hard to make service better, Now they Released New Jio Locate my device Feature for Jio Users in Jio Security App. This feature will help you to Track your exact phone Location From any Mobile or Pc Because it will Upload all the details on Their server in real time where you can see by your Login id and password.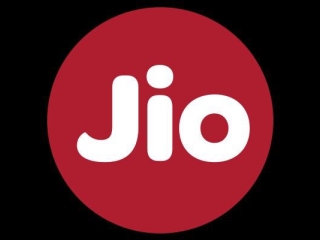 The feature Track our Jio Sim Location by Mobile Gps, How this Jio Locate my device Feature Will help ? When You lost Your mobile phone or forgot Somewhere then this feature will help you to find your lost mobile Free of cost. Just you have to login on Jio Official site where you can see Your Mobile Current and Old Location with Date and time. Let's Come to Know More about this Jio locate my device feature.
You know We already shared How to track Mobile location via android Device manager where you can trace any Android mobile via gmail id and Erase Data remotely.
Note :- Now this Feature is Released , Now You can Use Jio locate my phone Feature Under Security app.
Track Your Jio Smartphone by the Help of Locate my Device feature
First of all we tell you , You don't need to Download or install any separate app to use this feature because it will come with latest version of Myjio app. Once you Update Your Myjio app and You will be ready to track your smartphone from anywhere and anytime. This feature is for only Jio Users so guys if you wants to take advantage of this free service then you have to Port your sim In Jio , Do Now and enjoy New year offer.
You can also Check your Friends And family members Mobile Location If they Tell Lie by their Id and pass. From this feature we can also track our friends or any other Relatives Location Just we need their Jio Id and pass. You will see all the Location History with day, date and time.
If your mobile will be lost anywhere then you can Check Your mobile current location to find Your Lost mobile easily. If you forget anywhere then this Jio locate my Device feature will help you in Find.
How to use or register Jio Locate my device Feature in Jio Security app
First of all Download Latest Version Of Myjio app or Update it.
Install and Open it.
You will see Jio Locate my device Option in Menu.
Click on it , You will be Redirect to play store where You have to Install Jio Security app.
Enter required details to activate this feature in your mobile.
Done ! Now follow below steps to know exact Location.
How to Find Stolen or lost Phone via Locate my device
Once you done all above steps then follow this steps to track.
Open Jio Security Official website.
Login.
Click on my account.
Now select jio Locate my option.
Done ! You will get your mobile current Location, You can also see history location.
Benefits
We can check Details from any pc or mobile.
Gps based.
With the help of this app feature, We can find lost Mobile Back.
No any charges for Jio Users.
From this Free feature you can Find location , You can format or clear all data Remotely but You have to Install Jio security App. I hope you will Understand about this New jio feature. If any more update will come about this Feature then We will Update on this page if you have any query then You can comment here we will help you soon.
Tags :- reliance jio Locate my device feature , Find Lost phone , track Phone Location in Jio, Register, Jio Security app