Extend Jio New Year offer by Rs. 100 Plan (News) -Reliance Jio Company is Extended Jio Welcome offer to Jio Happy New year offer which will work till March 2017 after this You can Extend by recharging You Jio sim by Rs. 100. Here we Explain Every details Such as Data limit , Usage etc, Again You can enjoy unlimited calling , Internet and sms like Welcome or preview offer. You all know that Jio is offering lots of offers for their Users Which all was shared on Our reliance Jio Category.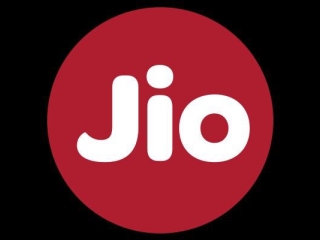 Jio already Announced calling will be free for lifetime , you just need to recharge your mobile by internet data which shared Reliance Jio Tariff and plans Offers which will work after Happy New Year Offer. If you wants to know everything about Jio happy new year offer or welcome offer 2 then Read this Post Fully – How to Activate this offer , Limits & Benefits , launch date etc.
Note :- On December 2 Reliance Jio Officially Announced happy New year Offer Where Both new and Old users can enjoy Unlimited Internet and calls Like Previous Welcome Offer till March end. You don't have to pay any charges to activate this offer , It will automatically activated on your Jio number.
How to extend by Recharging Rs. 100 Plan till 30th June
Now reliance jio again extend free Trial to 30th June 2017 but this time You have to recharge by Rs. 100 After this Your Offer will be extend and You can enjoy This Happy new year offer till end of June month. All new and old Users can extend this offer by Recharging Rs. 100 Plan from Myjio app >> Recharge > Jio Booster > Select Rs. 100 Plan.
You will get All Benefits which is listed below of Happy new year offer.
Why Jio extended this offer ?
According to rules of TRAI, Telecom company will not have to provide a promotional offer for more than 90 days so Jio take this step and Launch another offer which name is Jio happy new year or welcome offer 2.
To increase their Customers they take this action , Already Jio have Millions of New users and Old users who ported their sim from other network. But they wants to Cross 100 Million subscriber before 31st Dec 2016 and touching 100 Million is bit difficult for them so they Are planning to launch this Awesome offer for Indian Citizens.
How to activate and benefit this offer
Reliance Already announced they will launch Jio dth tv and Broadband Service Very soon in India , They take action in all the fields of networking.
Mobile Network – Jio Sim.
Dth – Reliance Jio Dth tv.
Broadband service.
Premium 12 apps Such as Jio money wallet , Jio app tv, Jio4gvoice to make Calling on Non-volte support mobiles etc which helps in our daily life.
If you are already reliance Jio Customer then , You don't need to do anything it will automatically activated after 4th Dec 2016 or you still not a customer of Jio sim then You should purchase jio sim in case to avail this offer , We hope in future also they will launch this amazing offer for their users.
This offer will work for all jio customer it's doesn't matter you are new customer or old Jio customer. Currently if you are jio user and You are getting problem of Jio speed then You must see Our Popular posts of Jio – Increase Reliance Jio speed and Avoid speed cap after 4 gb data.
Limitations and Benefits of Jio happy new year offer (data Limit)
Still they not released Limitations and Benefits, But i think they will Reduce benefits. If you are still not a customer and You wants to Enjoy Jio happy new year offer or Welcome offer 2 then follow below steps.
Firstly you have to purchase Jio sim with your nearest retailer.
Once You purchase , activate it.
Now you can enjoy Unlimited calling  + 1gb 4g data daily after this Your speed Will come to 128 Kbps.
After 31st Dec 2016 , Jio Happy new year offer or Welcome offer 2 automatically activated to your Jio number.
Tags :- Reliance jio welcome offer 2 , How to activate , Benefits , Limitation , Launch date, Jio Happy new year Offer, Details, data Limit, Extend , Rs. 100 Plan