Mobikwik Petrol Offer , Mobikwik Free Petrol Offer , Outlets , Pumps Station -Fuel Your Tank by Petrol Rs. 200 Free of cost by Mobikwik (Again) – After Posting Other wallets Petrol Offer, Today we are sharing Most Popular Mobikwik petrol / Fuel Offer Where you can save up to Rs. 200 on Your Next Petrol bills & Faster Checkout via Mobile Wallet at Your Nearest Petrol Pumps.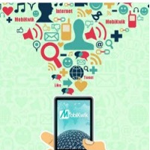 At vlivetricks we shared 3 More Offers of petrol Which also giving by Popular Wallets Which is Paytm, Phonepe and Freecharge app where also they are giving 50% Cashback when You pay your petrol Pump bill by this wallets.
If you avail all the Petrol Pump wallet offers then try this New Mobikwik Free Petrol offer and Get up to Rs. 40 instant off using Supercash Balance  + 0.75% Cashback on IOCL & BPCL
You can pay your Two Wheeler , Four Wheeler , Three wheeler , Six Wheeler Petrol bills in this offer. So guys Fill Your Fuel Tank at mobikwik Supported Petrol pump and Save up to Rs. 200.
Mobikwik Free Petrol Offer 2020 – Get Rs.200 Free of Cost Petrol
Flat Rs.40 off Using Supercash Balance
On 29th October & 30th October 2020 , Mobikwik Giving Rs.40 Off on Scanning Code at Fuel Station and Paying above Rs.200 using Supercash Balance.
0.75% Cashback Offer by Mobikwik
This Mobikwik Petrol wallet offer it is working only on selected Companies IOCL and BPCL only where mobikwik wallet is Supported.
Update :- 0.75% cashback on every Transaction upto Rs.150 Per Month and Rs.45 Per Transaction from 29th Oct 2020
How to pay by Mobikwik wallet at Petrol Pumps
First of All Download Mobikwik Wallet. ( Check latest Sign up offer )
Now load money in Your account ( Check latest Mobikwik offers)
Visit Petrol and Fill Petrol by more than Rs. 200.
Scan code at Fuel Station
Apply Promo Code : FLAT50 (You will get Rs.50 Cashback if you are First time User or 0.75% Cashback upto Rs.45 per Transaction with Maximum Rs.150 Per month)
You can Use 100% Mobikwik SuperCash
Terms & Conditions
Pay with Mobikwik at fuel Stations to use 100% Super Cashback for New users & 100% Super Cashback for old users.
You have to Scan qr code in Latest Mobikwik app in order to avail this offer.
Working Every Month
In order of cancellation , Your cashback value will be Deducted from refund.
Cashback will be credited in your mobikwik wallet within 24 hours
Any time mobikwik can Withdraw this offer without any prior notice.
0.75% Cashback offer: 0.75% cashback is applicable on IOCL and BPCL only
Maximum cashback per transaction per user is capped at Rs.45
Maximum cashback per month per user is capped at Rs.150
IndusInd, BSNL & Bajaj wallet apps are powered by MobiKwik. You can pay with these apps to avail offers & use your wallet money!
How to Find Mobikwik Petrol Pumps Outlets Stations
To grab this Free Petrol , you have to  Visit only Where Mobikwik Scan & Pay Payment Accepted So here we Share Link where you Can Check Easily your Nearby Petrol Pumps Outlets. Don't Forget to turn your location access.
Tags :- Mobikwik Free Petrol Offer , Mobikwik Petrol offer , Mobikwik Petrol pump Offer , Outlets , Petrol Pumps