MobikWik Profit Club : Get 6% Profits Annually on Rs. 5000 in Wallet .Mobikwik Introduces 6% Profit annually on Maintaining minimum Balance of Rs. 5000 in their wallet for all users.Now get 6% Profits in your mobikwik wallet if you keep your wallet More than Rs. 5000. Mobikwik 6% Profit club is processed 0.50% Cashback Every month. For getting mobikwik profit club user needs to maintain their wallet Rs. 5000 or above.Banks gives 4% Profits in the form of interest but Mobikwik Is giving 6% Interest in the form of cashbacks. Cashback is credited in users mobikwik wallet every 5th of the month.So guys why you are waiting just load your mobikwik wallet and get 6 % Profits.How to get Mobikwik Proft Club Offer ?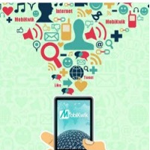 How to Get MobiKwik Profit Club Offer – 6% Profits Annually on Rs. 5000 Balance in wallet?
Visit Mobikwik | Or Check Offer Source

Login Or Register
Add Money to Wallet if you Do not have Minimum Balance of Rs. 5000
0.50% Cashback will be automatically credited to your wallet on every 5th of the month
So you"ll get 6% Profits Annually.
MobiKwik Profit Club Offer Tips
Register for Auto Maintain Balance so your balance never goes down.
And Upgrade your mobikwik wallet and Increase wallet limit upto Rs. 1 Lac.
Mobikwik Profit Club Offer Terms
Mobikwik Introduces this offer for all users.
For getting 6% Profits User Needs To maintain their Balance Above Rs. 5000
6% Profits Will be process monthly in the form of 0.50% Cashback.
To join the 6% Profit Club, user should maintain an average monthly balance of Rs.5000 or more in the MobikWik wallet.
Usually, banks give a 4% return, while now with MobikWik, users get 6% annual profit in form of cashback.
Tags:- MobiKwik Profit Club offer