Nokia Upcoming Best Android Smartphones 2018 List, Price in India & Specification -We know Nokia is very Old Mobile Company, Before they were at Top Position in selling smartphones but After coming android version, Samsung and other China mobile Companies took place in Selling More and more Mobiles. So Now Nokia is Coming With Android to recover their position back.
Latest Nokia Upcoming Best Android Smartphones 2018 List they already launched Lots of smartphones with android Operating system in year 2017, So here we sharing This all Nokia Upcoming Phones 2018 Details Like Price In India, Specification , Unique features , Colors, Photos, release date and all Other Information of this Mobile phones.

In coming year 2018 they will Launch lots of smartphones and other Button mobiles with lots of features and specifications In India and other Countries. Here we will discuss about this Nokia Upcoming best Android smartphones 2018.
Peoples Loves very Much this Mobile phone according to My Previous article Comments where they are very happy to see , Nokia is back. In past 3 or 4 years Nokia launched many smartphones but with Windows Operating system where they got Lots of problem in that mobiles Like lack of apps, Hard to use because Interface is very difficult and Other Minor problems. According to me windows Operating system is also good because their speed , battery back up and Theme Looking is too much good. In My android Smartphone i also Uses Windows launcher to Look Like windows Theme. Now let's come to the Point.
Nokia Upcoming Android Smartphones 2018 List
Nokia 3310 4G Model
Nokia 7 Plus
Nokia 10
Nokia 3310 4G Model
They reconfigured this old Version to 3g and now they Configured this popular Handset to 4g Volte Support, The 4g Model of 3310 in Already Launched in China But Still not Released in India so we Can take this phone in Upcoming List. Check More Details of Nokia 3310 4g
Nokia 7 Plus
The Beautiful Handset Seen in MWC 2018 and Gizchina Website leaked their Details. It Comes with 6 inch Full Hd Display. 3400 Mah Battery Capacity. Metallic Body on edges. Also Comes with Finger Print Scanner. If we See Memory then it Comes with 4gb Ram & 64gb Internal. It will cost you around 510$
Nokia 10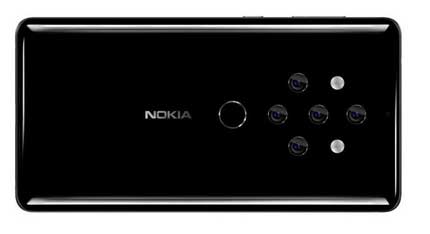 In this Unique Mobile Phone  Nokia Focuses on Camera because it Comes with Penta lenses in Which you will see five Back Cameras & Dual Flash Light which Will Rotate also so if you are finding best Nokia Camera Phone then it is your Right Choice. Know More Details of Nokia Edge 10 2018
Below is the list of 2017, Still some of the Phone is Not launched so you Can check may be they will Launch in this Year of 2018
Nokia Upcoming Best Android Smartphones Mobiles 2017 List & Price In India
Nokia 5 & Nokia 3
Nokia 8 (Supreme)
Nokia d1c
Edge
Nokia Pixel
Nokia Xpressmusic NX
Nokia E1
Nokia p1
Nokia 150 Featured Phone
Nokia Already Launched Nokia 6 Mobile In Many Countries, This mobile is Coming with quick charge features & Smooth Touch. Check Nokia 6 is available in India on 15th July 2017 Through amazon Flash sale at just Rs. 14,999 In our Previous Post of Nokia 6 2017.
Nokia 3 & Nokia 5 2017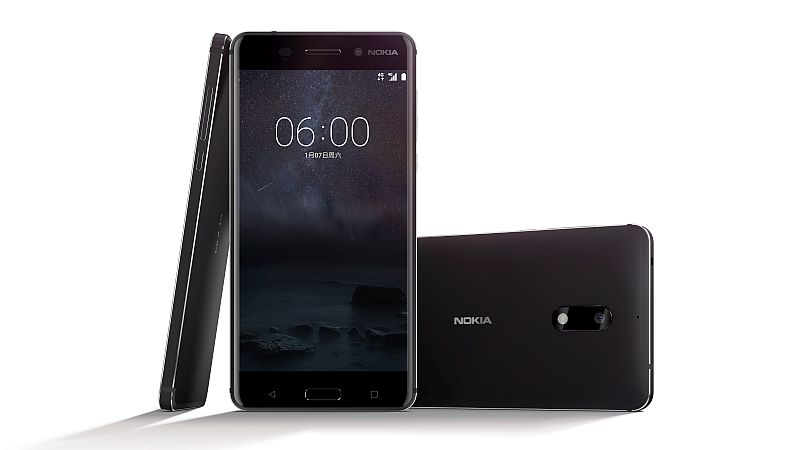 Recently Another Rumors Of this Two smartphones is viral on internet which will Launch in Year 2017 at The price of Rs. 9,999 & Rs. 13999 in India. Both the smartphones will come in Similar configurations , Only the difference between in Both is Display, Camera & Some Common features. Both the smartphones will come with latest Android Version Nougat which You can later Update also if google release New android Version. We Also Made the Particular post of this smartphones where You will get Complete details about Nokia 3 & Nokia 5 Smartphone with latest updates & News.
Nokia 8 Supreme 2017
Another Best Phone of Nokia is 8 in which you can seen 6gb Ram & 3450 Long Lasting battery. It comes with 13mp Selfie Camera and Dual back Camera of Each 12mp. In this Device Android Oreo Will be Used & It Also Supports USB cable to transfer Files via Pen drive. It cost you Around Rs. 28000 in India.
It has great features with all Common Android Features , It will Come with Glowing Nokia Logo on Back Side which will Glow on Calling , Sms and Notification which we Can Also Configure. Monochromatic Camera Technology and Dual Boost Front Speakers which make Your Video More enjoyable. This mobile come With both 4gb and 6gb Variable with 128gb Storage. Soon it will launched in India in year 2017 with mid range price in India, Know more about Nokia 8 in our Previous Article.
Nokia d1c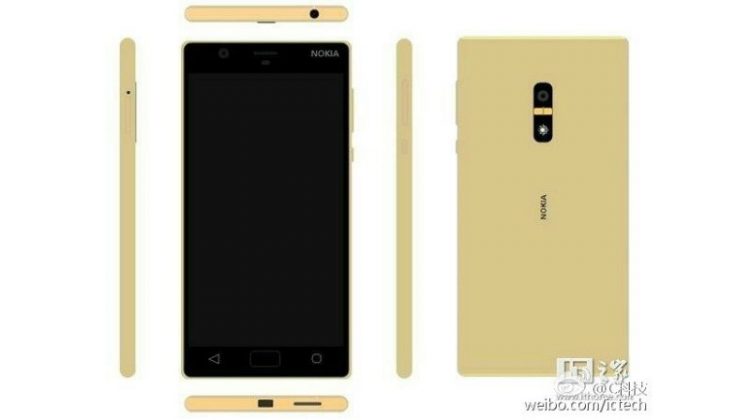 Nokia who is the father of All Mobiles coming with New android smartphone which name is Nokia d1c smartphone. Attractive color and Design make more beautiful this mobile. Configuration is also Good because they using 3gb ram with 32Gb Internal memory which we can expandable Up to 128GB by Micro sd Card. In three Colors this Mobile will be available Black, white and Gold Color. According to Top news site This mobile will be Released in year 2017 and will be available on Amazon , Flipkart at Price of Rs. 13000 to Rs. 15000. If you Like this Mobile then You should Read More about this on Our Previous Post of Nokia D1C Android Phone.
Nokia Edge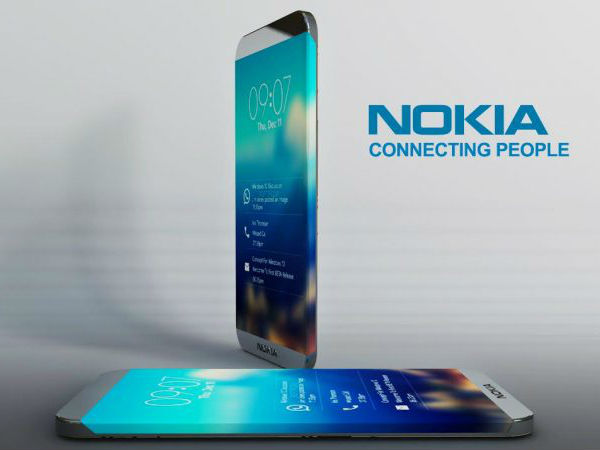 Nokia edge which will be Give Direct Tough Competition to Iphone and Google Pixel so we can think this Mobile phone Come up with Lots of features. This mobile phone has A Edge to edge display screen, It means no any button on edges. Nokia edge has two screen one primary and another is Secondary screen. Still Price and release date is Not come but almost this mobile will cost you aroung Rs. 50000 to rs. 90000. Know more about this Nokia edge smartphone.
Nokia Pixel with Quick Charge Feature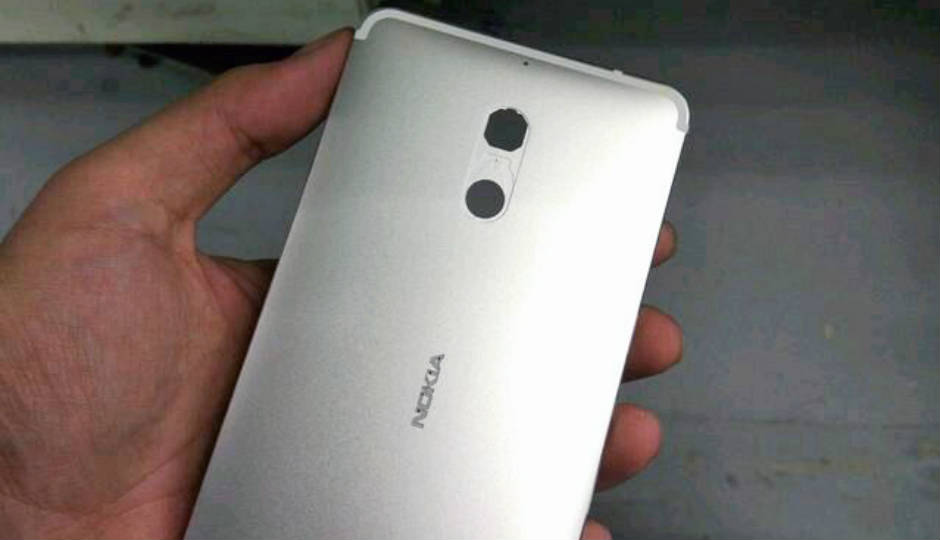 Nokia pixel is popular by their camera quality, In this mobile they mostly focus on camera because now a days Peoples More likely to capture Photos. Front camera and Back camera Both quality is Like DSLR camera quality. This mobile Will cost you around Rs. 25000, Still original Price and release date is Not reveal but we can say that according to leaked details. Know more about Nokia Pixel Mobile phone.
Nokia Xpressmusic NX Android Phone Price in India & Specification
This mobile Phone Come with Crystal Clear quality high 100 Decibles Sound with 3500 Mah Battery it means you can listen and Enjoy Music Non stopable. This Mobile has Great Look and Available in only Rs. 59000+ Price in India. Screen size is 5.5 Inches with 1080 x 1920 Pixels Resolution. 20 Mp Pixel Back Camera and 8 Mp Pixel front camera. 3 gb of Ram with 32 gb Internal storage which you can Increase by Micro sd card. It supports Dual sim with 2g 3g and 4g Network.
Nokia E1
Another Great look Upcoming Nokia android Phone 2017 which is available at Rs. 20000 Only In India. Nokia e1 has great Specification Such as 5.5 Inches Full hd screen with 1920 x 1080 Pixels Resolution. You can record Hd Video because it has 20 Mp Pixel high Clearity back camera with Flash and other great features like Digital zoom and auto Focus. Storage is 8 gb with 2 gb ram which you can increase up to 62gb by Card. It will support dual sim with 4g Bands. Battery capacity is 2700 Mah.
Nokia p1
Now a days Nokia p1 is also Very Popular on Sites because its price is only Rs. 24000 with Great Functionality like 3gb Ram with 32 Gb Storage. This Mobile Come with Inbuilt Finger Print Scanner so you can easily use aadhar Payments app. They used 3000 Mah Battery with quick charge feature which will full charge your battery in Just 10 to 15 Minutes only. Camera quality is 22 Mp Rear and 8 mp Front camera. It supports only single Micro sim with 4g Connectivity and other bands Connectivity.
If you are thinking 4g Network then we tell you One thing , All the Above mobile phones will come with 4g Volte services. You can easily use any Network 4g sim in that mobile Including Jio Sim.
Nokia also Shared Nokia 150 Dual sim mobile details which will come at price of Rs. 1800 only, This mobile has very long life battery Like old Mobile Nokia 1600. You can use Dual Sim with this Button Mobile.
I hope You will satisfied with my Details of Nokia Upcoming Best Android Smartphones 2018. If any more Mobile will Come then We will Update here. So keep visiting and sharing.
Tags :- Nokia Upcoming Best Android Smartphones 2018, Price in India , Release date, Specifications, Mobiles , Handset