Due to Jio Lots of Network Lost Their Customers because of the Small networks is not Maintain their Systems some of the already Closed their Services so users who didn't Ported their Sim have no any way to get UPC Code & Port sim in current working networks but we always help and Doing our best to Providing Tricks, If you are reliance gsm Customer and you are Problem to Generate it then today by the help of article of you can get it online without network Signals
In our Previous article We Shared How to Port Aircel Sim because that network users is also Facing this type of problem from some days. Actually Reliance Already Closed Their Service so You can't get UPC Code by Sms or by Calling Customer Care and without UPC Code you Can't Port your Sim to Other Networks like Airtel , Idea , JIO , Vodafone.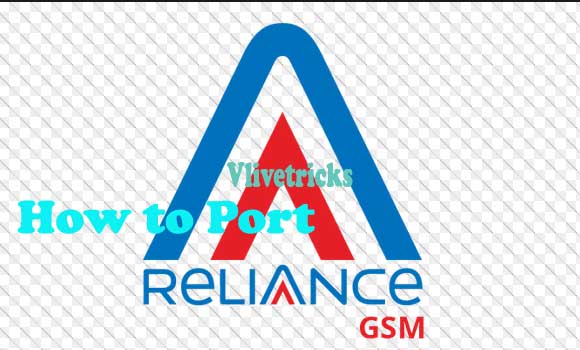 What is MNP and UPC Code?
MNP is mobile number Portability in which you can port sim to other networks without changing mobile number digits. For Port , we Need UPC Code (Unique Porting Code) which we can receive by Send Sms PORT Mobile Number to 1900 for Ex : PORT 7897897896 to 1900
How to Port Out Reliance GSM Sim into Other Networks
Reliance GSM Rcom site is Still working and Generating UPC Codes by Just Sim Number and Alternate Number, So if Your Main number is in Reliance GSM and you are getting problem to Get UPC Code then Follow this Online Method
Requirements to Port Reliance
Reliance GSM Sim Card mobile number and back Side Number
Alternate Number to Receive UPC Code via SMS
How to get Reliance GSM Sim Card Number
First of All , Note Down your Reliance Sim Card Number (Check on Sim Card)
Or Insert sim in Mobile and Download Sim Information App
Now Click on menu >> Sim Information
Note Down it
Once you get sim card number now you can easily port Reliance sim to other Networks by Generate UPC online, Follow Below Steps
How to Generate Reliance GSM UPC Code online using website
Visit Rcom Official Website
Now On Right Corner Side you will see "UPC Code for MNP"
Click on it , A Pop up will Appear on Screen
Now Enter your Reliance Mobile number , Sim card Number , Alternate Mobile Number , Captcha Code
Click on Submit
That's it , Within Sometime you Will Get reliance UPC Code for MNP on Above Entered Alternate Number
Method to Port Reliance GSM Sim
Once you got Reliance UPC Code now its very easy to Port out
Go to Nearest Mobile retailer
Tell them You wants to Port Reliance GSM Sim to ….. Network
Give your Mobile Number , UPC Code , ID Proof
Complete Biometric Verification and other KYC
Now They will give you new Sim Card of Ported Network
Insert it in your Mobile, Within 7 Days or before you will get Network on your Sim
You Successfully Ported Reliance GSM Number to your Favorite Network Now you Can Make Call , receive Calls , Internet , Sms and Enjoy all the Services from your Old Number
Conclusion
I hope You Understood my Weak English if this Method to Port Reliance Number trick is helpful for you then Please share it with your friends Who are looking for the Same, If still you are Facing any problem to Generate Reliance UPC Code then Enter in Below Comments Sections. We will happy to help you