Sbi Rewardz
Redeem SBI Rewards Points Easily by State Bank Rewardz App/Site
---
You Know when you uses your SBI Cards for Your transactions , Every time you Earns SBI Loyalty rewards Points. Here we Shares Methods to Redeem Sbi Rewards points to Recharge , E-gift Vouchers , Flight Tickets , Movie Tickets via 'Sbi Rewardz Site'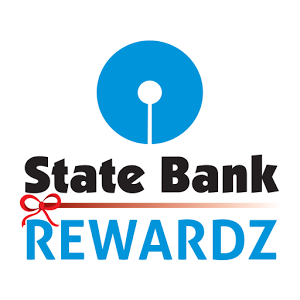 They are offering free 100 points on app Install and sign up , If you are state bank user then You must sign up on this app to get free rewards points on Your future transactions So guys are you ready to get Free rewards on Your All Upcoming Debit card Transactions. You Won't be Charged Anything for this.
You can Redeem Sbi Rewards Points for Amazon Gift Vouchers , recharge , Booking movie tickets , Dth Recharge , Bill payments etc. Before this we share Max get more app which is also same like this app but that is for Bank of India users only, State bank is Government Bank and Mostly Peoples uses this bank so we share another method for it.
Update :- Now you can Redeem to Gift Vouchers like amazon , Shopperstop also from site
How to Earn Unlimited Points ?
You can earn this reward points by doing More and more online transactions , POS transactions it will track Your transaction and Credit amount according to transaction value. Suppose you Done Rs 100 Transaction then they will give points worth Rs 1.
How to Register on state bank rewardz app & Site ?
Firstly you have to Make new account by below process then you have to add your sbi account and card in this app. Done ! Now you will get Reward points on your all the transactions. You can Easily redeem this points on various services like recharge , Ticket booking etc.
How to get Free 100 Points on Sign up worth Rs 25
Firstly , You have to Download Sbi rewardz app from playstore [ Click Here ] or Visit Site
Install and open it.
Enter your Debit card 16 digit Number.
Enter last 5 digit of Your account number.
Now enter Your name , email id , Password & Mobile number ( Pass must contain 8 words – one capital and one Small letter character with one Numeric Digit )
Verify it by otp.
Done ! Your account will be credited by 100 points worth Rs. 25 within Hour.
How to redeem Points on Recharge , Vouchers , Tickets etc
Open app , Click on Recharge / Gift Voucher / Movie / Flight option. ( 4 points = Rs. 1 )
Enter Your mobile Number.
Now click on Proceed and confirm your recharge.
Instantly Your recharge is processed like other online recharge apps.
Sign up bonus offer will work Under this terms
Valid on First time install.
You must be new user in order to avail this offer.
About (SBI) State bank rewardz app
(SBI) State bank rewardz is a official app of sbi bank to Redeem and earn Rewards Points. This is a loyalty Program for all State bank customers. You will get Free rewards points if you make transaction by Your Debit Card, Internet Banking, Mobile Banking, Personal Banking Accounts, Loans, Demat Account, Rural Banking, SME Account etc. Once You reach to 40 points then you can redeem it by above process which is equal to Rs. 10. If you don't have Minimum Redeem Points then You can also pay Remaining Amount by Your debit cards.