Enjoy total Rs.300+ discount on every order at urban company services through UC plus membership which costs worth Rs.699. Here is the steps to get Uc plus membership free of cost through timesprime method.
Under this offer, You will uc plus membership coupon to activate it free and its valid for 6 months. Maximum Rs.2800 discount you can avail from this subscription on any urban company services.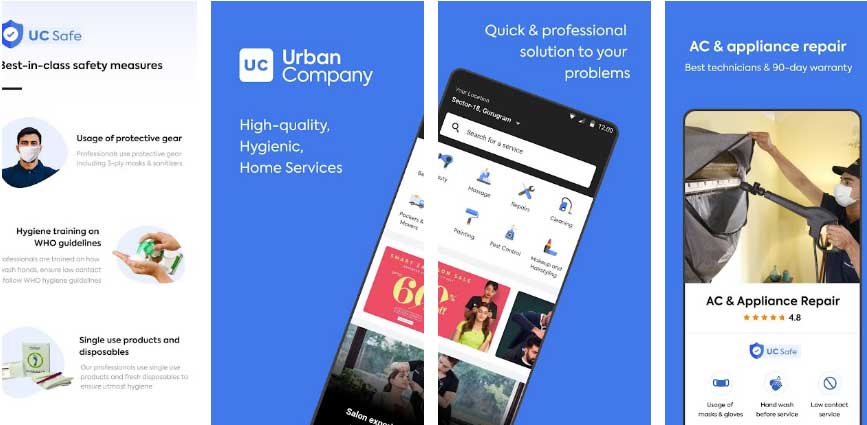 Urban company is a online website for home services like repairing , installation of electronic items like AC, cooler etc, Cleaning and pest control, Spa , Salon , therapy and much more services direct to home.
After activate UC plus membership through coupon code, You can enjoy flat Rs.300 discount on every urban company orders.
---
How to get uc plus membership free through timesprime ?
Actually timesprime recently added UC plus membership in rewards so if already have timesprime account subscription then go and claim the 6 months coupon code. If don't have timesprime membership then Follow below steps.
1. First visit our another article where purchase Timesprime membership free or discounted price through referral code and other offers combination.
2. Login into timesprime account and find UC plus membership in it.
3. Redeem it free for 6 months.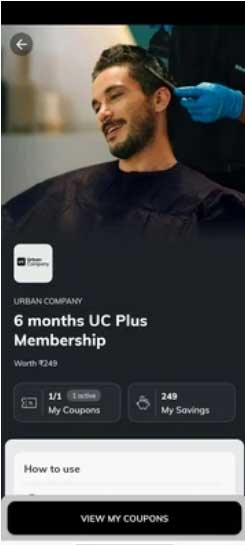 4. Click on "View my coupons", Copy the code and visit Urban company from here to get Rs.100 flat off on first order.
5. Purchase the 6 months subscription and apply the code got from timesprime and enjoy absolutely free.
---
Uc plus subscription terms and conditions
Here is the some terms set by urban company applied on this membership.
UC memberships are priced for individual usage. Keeping this in mind, we will be capping the total discount limit that a subscriber can avail under a UC membership program to 4 times the cost of subscription. For instance, if you purchased a UC subscription for Rs.699, th total discount that you can avail will be limited to Rs.2800.
We will also be introducing a per transaction limit on UC subscriptions. The maximum discount that our subscribers will be able to avail in a single booking will be limited to Rs.300 or the subscription price paid at the start of membership, whichever is lower.