How to earn Money from Uc union app – Ucweb run Uc Union Program in which you can earn lots of money by just sharing apps links in social networking sites , Website , blogs etc. You can easily earn 20$ or more in a day Without Unlimited Trick its depend on your link traffic. You can easily short your link before share. You get payment directly in your bank account on every 25th. For getting First payment you just have to reach only 10$ You can easily reach on Minimum payout. Before this article we also share how to earn money from facebook you can use Uc Union Program links to promote on that method.
Actually you need to Just Get a link of particular app like paytm then make Uc Union Program affiliate link when you share with your friends then they click on that link and download apps. You"ll get paid on every downloads from your affiliated links. Share on facebook , whatsapp , google+ , Hike , Website , Blogs , Wapka site or any other traffic platform to increase Downloads. You can also view your real time report of downloads , clicks , Earnings. So guys are you ready to make some extra money from Uc Union Program.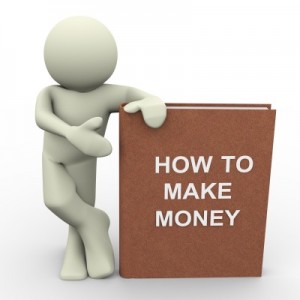 Get all the Details of uc union Like Unlimited trick , Earnings Payment Proof , Sign up , Alternatives etc in this Single article
How to Sign up at Uc Union Program for Earn Money Online
Firstly Open Uc Union Program Site.
Click On Sign up then choose "Publisher", If you wants to advertise with uc Union then choose "advertiser".
Enter details like Username , Pass , Country , Email address , Mobile number etc.
Click on submit to make new account.
Done ! Your account is created at Uc Union Program, Now you can earn Money by sharing apps links. Read below how to make sharing links.
How to make earning links of any apps at Uc Union Program
Before making earning links of any apps you have to approve your account by adding your website or blog in Uc Union account so just follow below steps to add your website.
Scroll Down.
Select "Submit New site or app".
If you don't have site then you can make from blogger or wordpress.
Do settings like in this way :-
Cooperation-  Choose cash
Type – Affiliate
Source name – your Website name
Source URL  your Website/Blog Link address
Category – Blog
Integration Method – link
Click on Submit , Now they take some days to approve your site or blog , You get notify via email. You have to wait for this. After Approval follow below process to get promotional links of apps.
Login in your Uc Union Account and Go to management >> Campaign List >> All Campaign.
Select your country , and hit on Search to get all offer from Your country.
Click on any offer then select Your website.
Done ! you get Your sharing Links.
Now share more and more and get more and more downloads and earn as Much as.
Payment Information
They send Payment on every 10th of the month. If your earning is not Reach at 10$ then they Send This payments on next month. Before 25th of the month Update your bank details otherwise your payment is hold and process in next month.
Real time stats
You can view real time stats of your earning , downloading in report Option. You can check daily earnings , monthly earnings , Weekly earnings and Other Stats of your account. Get complete Information about Uc Union Payment.
Unlimited Uc Union Program Hack trick to boost your earnings
Here we share some tips to boost Your earnings.
Share On facebook Groups.
Share on Whatsapp Groups and send messages to your friends.
Use Url Shortner.
Earnings Payment Proof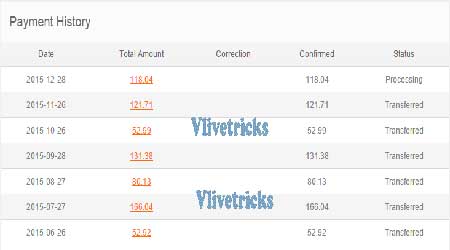 Best Similar Alternatives
If your account is Not Approving then you can use this below services but Don't Compare the earnings via uc
SharePop
Adiquity
Smaato
BuzzCity
Tags :- Uc union Program , trick , hack , Uc union Program App , login , alternatives, Payment Proof