Vodafone Introduces New Super Hour Packs which is available at Rs. 5, 7, 16, 21 only, This recharge Plans will give you Unlimited Benefits of Calling and 2g, 3g, 4g Internet data for 1 Hour. This offer is very Similar to Airtel Cyber cafe or idea offer where You can enjoy Internet for 1 hour. This scheme or offer is very good for Voda Users Because You can Activate using this Ussd Code or Offer code also & Your benefits Will be also Credited Instantly.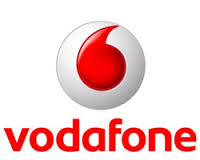 You can activate Vodafone super hour Packs by My vodafone app or by Ussd code which is mentioned below in This article. They Released three new Recharge plans under Vodafone Super Hour Scheme, One will give You unlimited 2g Internet data access for 1 hour , Second One will give you unlimited Calling for 1 hour and last one will give You Unlimited 3g/4g data access for 1 hour.
Vodafone released this plans for those user who needs high benefit for sometime Only so they can easily activate and enjoy by Ussd code also. Once you activate this Super hour plan , Your benefit will be Instantly Activated for 1 Hour. Let's come to How to Recharge this Vodafone super Hour packs & details about it.
Vodafone Super hour Recharge plans
Below plans is available in all Circles of India but Price may vary from circle to circle so we recommend before Proceed confirm via Customer care or retailer or You can check at Online Recharge sites.
Vodafone Super Hour Rs. 21 Plan
The Plan is Very Simple , Once you Activate this Vodafone Plan your account will be deduct by Rs. 21 in Exchange you can enjoy Full 1 Hour unlimited 4g Internet Without Any Data limit. Its also valid on Domestic Roaming
Vodafone Super Hour Rs. 5 plan
Once you activate this Super hour plan , You will get Unlimited 2g Internet data access for 1 hour. You can browse Unlimited sites , Download Unlimited Files , Watch videos etc. When you are in Roaming then Still you can enjoy Benefits of this Super hour Pack
Vodafone Super Hour Rs. 7 Super Hour pack
In this Vodafone plan You will get Unlimited Vodafone to Vodafone calling for 1 hour, After 1 hour It will expire. You can call Any Vodafone Prepaid or Postpaid Number Under this Plan but its not valid on Domestic Roaming
Vodafone Rs. 16 Super Hour Plan
Amazing plan who need More and more speed, Because in this plan You will get 3g/4g Speed Data for 1 Hour and You can download Unlimited Movies , Songs and Much more.
How to activate Vodafone super Hour packs by Ussd Code
Just keep Your main balance equal to Plan value and Follow below process –
Dial this Vodafone super hour ussd code or Offer code – *444*4#.
Select Your Plan.
Confirm it.
Done ! Your Money will deduct from your main balance and You can enjoy Benefits Up to 1 hour.
Vodafone Super Hour Activation Using Vodafone app
If you wants to recharge online then Follow this method to recharge from My vodafone app which is official app of Vodafone by which you can manage Your vodafone account.
Download My vodafone app.
Install and Open it, Now Login by Your Vodafone Mobile number.
Now Click on Vodafone super saver plans.
Select Your Plan and Pay amount by any online method.
Your recharge will be Instantly Proceed, Now you can enjoy unlimited calling and Internet for 1 hour.
How to activate by Online recharge sites such as Paytm Freecharge etc
Yes, You can recharge this Super hour plans from recharge sites also.
Open Online recharge site – Paytm Freecharge Mobikwik
Enter Vodafone number , Enter amount.
Register or login.
Pay the amount , You can also grab cashback by Applying promo code.
Vodafone super hour packs terms and conditions
Rs. 7 Plan not applicable on Domestic roaming.
This offer is valid for only Vodafone prepaid customers only.
Offer is valid for only selected states .
You can recharge Your Sim Unlimited times by this super Hour plans.
In the telecom service areas of Mumbai and Maharashtra and Goa, Voice Super Hour will get activated from the next nearest hour. For example, if unlimited Vodafone to Vodafone local voice pack gets activated at 2.45 pm, customer will get the unlimited Vodafone to Vodafone local voice benefit from 3pm.
3G/4G Super Hour will not be applicable in states of Andhra Pradesh / Bihar/Jammu and Kashmir / Himachal Pradesh /Madhya Pradesh and Chattisgarh.
If you are already a user of unlimited Plans then you can't enjoy this Super Hour offer
2G/ Voice Super Hour plan will be available Pan India.
The Offer is valid in select Indian cities / telecom service areas as mentioned below – Mumbai, Delhi, Kolkata, ROB, Gujarat, Chennai, Tamil NaDu, Rajasthan, HarYana, UP W, UP E, KarNataka, KeRala, MNG, Assam, NE, Punjab, Odisha, HP, AP, MP, JK, Bihar,
If you need more details about vodafone super hour recharge plans then Visit Vodafone super Hours Official website page where You can know it will be available for Your state or not ? If available then how much it will cost you.
Tags :- Vodafone super Hour , Recharge plans , Details , Offer , Scheme , Super hour packs , Review, ussd code, Offer code , Speed