Are you are User of Yes Bank Credit Card Then Refer And Earn 4000 Reward Points on Per Referral, 2000 reward Points on Sign up & You can Earn Upto 60000 Rewards Points From One Credit Card.  Previously You Seen American Express Credit Card Referral Offer , Paypal Credit Card Offers & How to Apply for Icici Credit with Zero Annual Fee
The Offer Valid for Both new And old Users , Just you have to Get Your Referral Details via Entering your Name, Credit Card Number, Mobile Number, DOB, Email. In this Program , You can Also track your Referrals status & Your collected rewards Points etc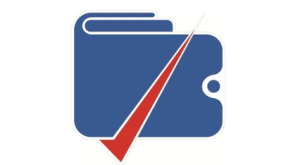 In this Yes Bank Credit Card Referral Program, When you have to Send Invitation Email to Your Friends With Referral code After they Will Apply for Card then You will get Your 4000 Rewards Points & they will get 2000 Rewards Points on their First Transaction or Spent. You can Earn maximum 60,000 (14 Referrals) From this Offer per Year.
How to Refer and earn 4000 Reward Points in Yes Bank Credit Card
First of All Register Your Card for Referral Program [ Click Here ]
Scroll Down Fill All Details [ Name , Card Number, Mobile Number, DOB, Email ]
Get your Referral Details
Send Mail to your friends
When they will Click on Link & Apply then it Will Count as Your Referral
Once they Spent Money From Their Card then you will get 4000 Reward Points in your Card & they will get 2000 Rewards Points
How Do You Earn (Step Wise)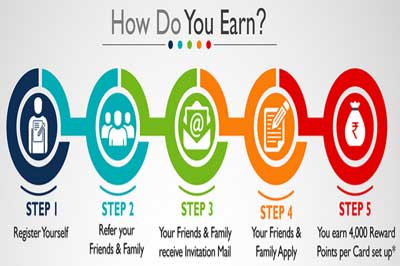 On Step – 1 >> Register YourSelf
On Step – 2 >> Refer your Friends & Family Members
On Step – 3 >> Your Family Members & Friends Will get Invitation Email
On Step – 4 >> They Will Apply For Yes Bank Credit Card
On Step – 5 >> You will Earn 4000 Reward Points on Per card Setup
In this 5 Steps you can Earn Free Reward Points Worth Rs.4000
How Does Your Referral Will Earn ?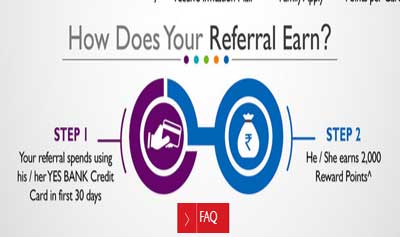 When they Spent Using their Credit Card in First 30 days then You both Will Earn
Once they will Complete Transaction they will Rewarded
Requirement for Credit Card
Must Live in Available City
More than Rs.5.5 lac Annual Income
Age between 21 to 60 Years
Terms & Conditions
Valid only For Existing Yes Bank Users Which Have Working Credit Card
They must Have Complete First Transaction in 30 days to Get Reward Points
Maximum you can Earn upto 60000 Points Per Card Per year, In Case of Prosperity Rs.15000 Cashback
If you are User of YES Prosperity Cashback Plus or YES Prosperity Cashback Credit Card then you will get Rs.1000 Cashback on per Referral
If your Referral is YES Prosperity Cashback Plus or YES Prosperity Cashback Credit Card member then they will get Rs.250 Cashback
Frequently Asked Questions
How Much time Will take To Credit rewards in my account ?
Once you Setup Card , It will take upto 90 Days to Credit Points in your Credit Card Account
How Much Time Will take to Credit Sign up Bonus ?
It will also Take 90 Days Once you complete First Spent Within First 30 Days
How Can I Track Referral Status From Dashboard ?
Visit Your Dashboard From this Link
Here you can Check your Referral Status
Time to Update Referral Status
It will Take 20 Working days
Tags :- How to Apply for Yes bank Credit Card Referral Program, Refer and earn Offer , Rewards, How to Check Referral Status, Requirements, Referral Code