Sms Alert is Very necessary to Secure Our bank account so whenever any Transaction made we Notifies. Here Sharing A Steps to Update or Activate Sms Alert In Sbi Bank account Without Going to Branch & ATM Machine. Every Time Money Credits or Withdrawal or any Important Notification From Bank You will get Sms alert on Sbi bank Registered mobile Number.
On new Bank Accounts State bank automatic Activates Sms Alert to the Users Entered Mobile Number but in Some Cases like your Account is old, inactive or You Didn't Updated your number From any of the platform then Your Messages May be Deactivated. In this Situation You have to Branch or SBI Atm Machine to Reactivate It.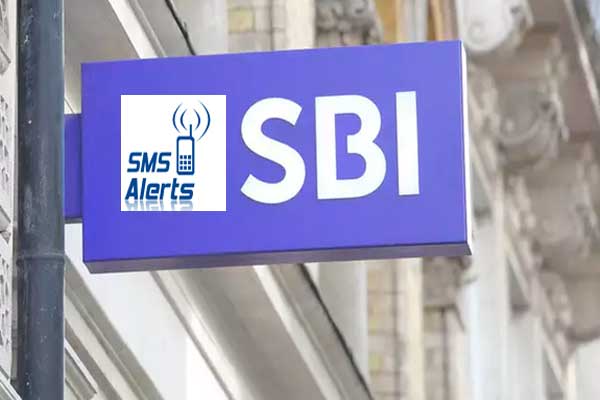 If any Situation you Can't go to Branch or atm and want to activate sms alerts in Sbi bank then you can do this From your Smartphone or from your Pc Also. The Service is Not Provided in Free, It charges Rs.12 Every 3 Months and Deducts Automatically from your Account Balance.
How to activate sms Alert in Sbi Bank Account ?
Before Going to Activate Sms Alert in State Bank account, Check Benefits of this Option. Why this is Useful and you Should to Subscribe it. If you Don't Have Account in Sbi Bank then Download Yono App and Open Zero balance account yourself
Benefits
The First Feature is Suppose If any Transaction Made to your bank account Which you Never did then you will Receive Notification via Sms so you can Block your Cards instantly by Calling Customer Care and Go to Branch to Revert Back again money to your bank account.
Second thing You can Check your Bank Balance History You will always Remember about your Bank account balance. This Sbi Sms Alert Service Works on both Online and Offline Transactions. If you already have account and Made Some Transactions using your Cards then You Should redeem Sbi Rewards points
If already Registered Mobile number to your State bank account but any reason Message is now Not Coming to your Inbox then You Should Reactivate Message alert notifications In your sbi account.
Steps for Sbi Sms Alerts Registration / Updation online using Netbanking
You have to Open https://www.onlinesbi.com to your browser, For More Security open in Private Window. Another thing, Re-verify the link before Enter your Login Details. Always use Virtual Screen Keyboard to enter Username and Password for More Security
Once you Successfully Logged to Sbi net banking then Point your Mouse Cursor to E-services Option to List All of the Option
Select "Sms Alerts Service" for Sbi users activation and Deactivation and All other notifications related Setting in this Option
Now you are on Sbi Sms Alert Registration/Update Page, Here you have to Select your Account Number. If you Don't have Multiple Accounts in State Bank of India then Simple Click on Proceed
Finally you will See All the options Which you can Set "Yes or No" for Sms Alerts. For Credits and Debits Alerts you have to Select Last three options as Yes. Select All the options to get every updated of your bank account
Now Based on your Selection you will get Notification via Sms on credit/debit/net banking/atm/card swipe/Upi transactions like below
For Deactivate Sms Alert in Sbi Bank you will See Disable Option After Following Above Step -1 to Step – 4. Click on it and Confirm it. Instantly your Sms alerts will be deactivated and you will not receive and Further Notification of your Transactions.
Sms Alert Charges in Sbi Bank
Maintain your Bank balance above Rs.25,000 per Quarter to Get this Service free of Cost, Otherwise you will be Charge Rs.12 every 3 Months. The Chargeable money will be automatically Debited from your bank account balance. Suppose your Bank balance is Zero , In this situation your Money will go into Minus and Whenever you Deposit they will Recover from it.
Conclusion
So guys This is the Way to Activate sms alert in Sbi without Going to Branch or Atm Machine. You can also Add or update your Mobile Number at sbi atm machine. Just Swipe your Card and Select Mobile Number, You will Receive Otp to your Number, Enter it.
If you Faced any fraudulent transaction in sbi and How you Recovered your Money Back to your account then please share in below Comments Section so if anyone is Facing then it will Useful for it