Software Companies is Helping to Peoples to Find Nearbuy atm Which have cash, they Launched two Apps Cashnocash.com App or Walnut app where You can easily check which atm near you with cash. Cashnocash is come up with real time status to give details of atm with cash. You can easily find cash atm near you by Follow below methods by Cashnocash.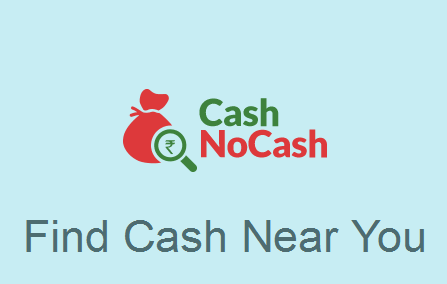 After ban Rs. 500 or Rs. 1000 notes all the peoples exchange their notes and withdrawal new notes from atm Due to this , Shortage is Come in Notes. Many atms are empty , In Many times you have to stand in queue and when Your Chance is come then You will get Empty atm. So if you don't wants to stand in queue then check firstly in Which atm near you with cash or not by Cashnocash.com Or from Walnut app.
How to Find ATM with Cash Using cashnocash.com – ATM Near Me with Cash
Firstly open Cashnocash in Your pc or smartphone.
You will see Text box , Enter your area pin code or nearby pin code.
Now click on Find cash.
Done ! You "ll see in which Atm near you with cash , You get every details like atm name , Address or Also you can see direction by click map option.
How to Check ATM near me with cash by walnut app
Check How to Use and Download Walnut app.
– Green Pin:  ATMs currently active
– Orange Pin: ATMs that were recently active
– Grey Pin: ATMs active in the last few days
After waiting hours and Hours at atm's Only Few lucky peoples gets cash. Many are unhappy and go away without any cash so Firstly Find atm with cash directly from home then go and get cash.
By this simple method , You can Easily find ATM near you with cash. You will get each and every details of atm's like queue , wait , no cash etc from this website and app.
Don't forget this method "Find ATM Near Me with Cash" to share with Your friends so they will also Get help. If you try this service then Share your Opinions in below comment box to other peoples.
Tags :- Atm with cash , cashnocash , atm near me with cash , Find atm near you with cash, walnut app