To increase Sales , Flipkart India's No. 1 online Shopping Site & App Giving Commission to the Users Who will Sale Products through their Link. After Shipping You will get Your Commission in Your Account which will Show in Pending Till 30 Days after this your earnings Will Be Approved.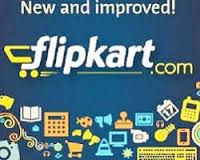 In Flipkart Affiliate Program , You can Earn Unlimited Money in this Marketing Campaign. It is Based on Products Sales, How much products was Sold Through your affiliate Link. You can Easily Earn More than Rs. 25000 in One Month Using this Program. You will get Lots of Services in your Panel Like Deep Link , Banners etc Which will help you to Increase Your Earnings.
On Flipkart , You will get Up to 20% Commission rate. Every Products Has Different Commission & it is changing Every month Which You can Check Here. If you have Website or Blog then You can also Use Api to Sync your website Data by latest Flipkart Updates. In this Article i will Explain Every thing about this Affiliate Marketing.
What is Flipkart Affiliate Program ?
Flipkart is Promoting their Products from Various Sources Like Google Ads , Buy & Sell Ads , tv ads etc. From One of them is Affiliate Marketing. In this Marketing , They gives particular Commission if any user will sell any product of Flipkart site.
How to Sign up ?
It is Completely free , Any one Can Register & Promote Products & Earn Money by sharing Products Links , app install link , Promotion Banners on Sites /Blogs , Share Link on Social Media , Using Offers & Coupons.
Visit Affiliate Sign up Page.
Enter Details Correctly.
If you are eligible then Your account Will be Confirmed within 1 or 2 days.
Then Login and Create Your Sharing Link.
If your account will not approved then don't be Upset Check Cuelinks or Uc union Program where you will Also Get Best Commission rate, Also You can Create All Indian Sites Link but In Flipkart you can earn through only Flipkart products.
How to earn Rs. 60 Per Flipkart App Install
With Products Sales , They also giving Opportunity to earn from App Install. Just Make Your Own App Affiliate link Through below Steps and Earn on Every Install.
Login in your Account.
You will See link like this http://affiliate.flipkart.com/install-app?affid=XXXXX in Second Box.
Copy it & share.
You will get up to Rs. 60 When any Person Click & Install. (Only on Unique Installs)
How to Create Affiliated Links ?
First of All , Visit Product page which you wants to Promote then Copy url of that page from your Browser address Bar.
Login in your account >> You will see Link Generator.
Enter your Copied Url.
Click on go or Hit enter.
Your Link will be Instantly Created.
If you will Open this Link , Then you will see it will Redirect to Your Copied Product Page with Your Id at end of Url.
If you wants to use More Ways then Click on Tools where you can generate Banner , Click on Downloads to Download Products Feed with affid or Without affid.
How to Check Flipkart Affiliate Earnings ?
Click on Reports , Then You will see 4 options Such as Order Report , Traffic Report , App Install report , Payment report.
Order Report :- You can Check all order details which was Sold by Date , Products Name , Category.
App install Report :- How much App was installed & how much you earned ?
How to redeem ?
Once Your Approved Earnings will go above Rs. 1000 then they will Transfer Money in Your Bank account Details which you can Update in My Account Section.
Trick & Tips
Promote Trending Products.
Promote High Cost Products like Ac, Refrigerator.
Share High Commission Items.
In this way You Can earn More than Rs. 25k In one month because When You share links , From 100 clicks it may be sold 10 Products. If we See Users Review then it is Better from Other Because Time to time Payments , Track 100% , Instant Support, Feeds , Api etc.
If you have Any query then You can Read Frequently asked Answer's. If still Your problem is not Solving then click on this Help & Support Link Because there is no customer Care toll free Number buy they will reply within a day or you can Also Comment here we will help you.