Flipkart Recently Launched New Flipkart Buy Now & Pay Later Option where Users Can Pay Multiple Purchases on Single Transactions of Every Month. It means You can Purchase Products Now & pay Later When You have Money. Main thing of this Feature is You don't Need to give Your credit / Debit Card Details.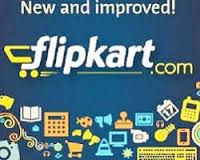 Flipkart Buy Now pay later Option is Available for only Selected Users Because Currently it is in Beta Version. Flipkart will check Your Order History & Basis on this they will provide this Flipkart Buy Now & pay later Membership where You can Buy Rs. 5000 Products per month From Flipkart on Pay Later Option.
With this Option they also Provides Instant Refunds and Other benefits who will use this feature Like Instant Checkouts , No any interest if You pay Bill on Assigned Date. Here we Shared Complete Details about this Flipkart buy Now & pay later Option.
Why Flipkart Launched this Pay later option ?
First of all, they wants to Increase their Sales from Other Competitors Like Amazon , Snapdeal If Flipkart Provides this Option then their Sales Will increases up to 2 times Because People Who will Purchase products on their Salary date , they will Purchase Soon. Secondly they provides Benefits Like Faster Checkout , Pay Multiple Purchases Money in Single transaction , Instant refunds & No any Interests.
Features of Flipkart Buy Now & Pay later option
One time Bill :- You don't Have to Pay on every Purchases , Just you have to Pay one time in Month.
Instant Checkout :- No any card & Otp verification Needed at Checkout Time.
Instant refunds :- In regular refunds we have to Wait 5-6 days to be credited Money again in Bank account but Flipkart pay Later Provides Instant refund so You can use this limit to Purchase New Products.
No any Interest :- If you will Pay on assigned Date then You Don't have to Pay any charges/Plenty or Interest.
If you are Interested in this Feature and wants to Use then Follow Below Steps to Avail this Membership but don't be Cheat with Flipkart because after 2-3 warnings , They will Register FIR Complaint Against You.
How to Avail Products in Flipkart Buy Now pay later
First of all , I Already mentioned above , This is Available for only Lucky Customers So if you are Lucky then Check :-
Visit Flipkart Site.
Login in Your account (it is available for only Old Flipkart Customers)
Check your Notifications , If you will see Pay later option Notification then You are Lucky & you are ready to shop Now without money.
If not shows in Your Notification then Contact Us by Support Section, Then they will Review Your account & You are Eligible then You will get Mail & Notification in your account.
How to use Flipkart Pay later Feature
Normally, Add Your Products to your cart.
At Check out Time , You will get Flipkart Pay Later Pop up or Select From Payment Methods. (You can also Apply Flipkart Promo codes to get more discount)
Select & Complete Your Order Without Money.
Once You complete Your Payment You will get Date to Pay.
Flipkart Pay later Terms & Conditions
Currently, You can purchase up to Rs. 5000 Products in one Month.
You will not pay then they Will Complaint FIR against You & In Future You can Avail Benefits of this service.
Offer is Available for only Selected Users.
Exclusive Offers.
Tags :- Flipkart Buy now & Pay Later Feature option Details , Terms & Conditions , How to Get , Offers , Coupons , Promo codes