Maadhar app download for android
Unique Identification Authority of India UIDAI Launched New Maadhar App on Playstore. Download & Update Your aadhar card Profile online , Get Details Copy of Physical Card on Your Smartphone , Lock or Unlock your Biometric Verification & Enjoy much More Features of This app.
Lots of People getting Problem to Update their Aadhar Card , So to make easy & not going to nearest Center without leave Important work.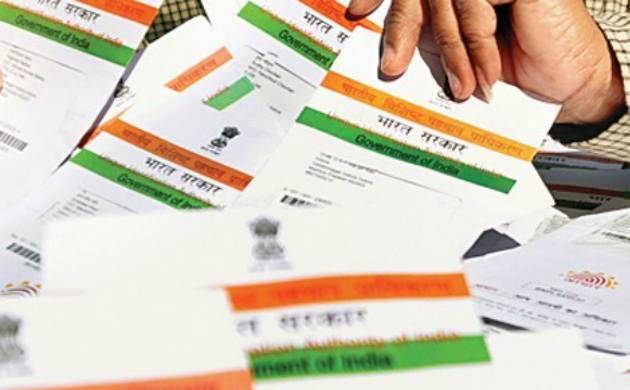 Government UIDAI Launched this Very Helpful App where Make request to Update aadhar card Details online. In Maadhar app ,Get Lots of Features like Store Physical card Copy so You don't need to Carry Original card everywhere.
Now a Days , Aadhar card is Compulsory on Most of Places. If you Forgot aadhar card at home then this Maadhar App will Help to download & Share data. You know Similar Digilocker App is Giving Same Services for store Documents Details Online but this is official Government App with More Security.
How to Maadhar App Download & Update Aadhar Card Details Online
Currently they Only Released Android Version which also in Beta Stage. If you are Other Os Users then You have to Wait some more days.
First of all , Download Maadhar App From Play Store or simply install apk.
Install & open it.
Create Strong Password Contains 8 Characters with at least 1 Numeric Digit & 1 Symbol.
Enter Aadhar Card 12 digits Number to Proceed or Simply Scan qr code.
Enter Mobile Number which is Registered in Aadhar card.
You will get One Time Otp , Enter & Get Your Card details online.
In case of Wrong Details, You can make Update Request by Visiting this Option From menu. Once you make request within Some days Your card Will be Updated.
How to Get Copy details of Aadhar Card
First of all , Follow Above 4 steps.
After Doing this , You will get aadhar card on Screen.
Here Unlock or Lock Card Biometric Verification.
A/Z features & benefits
Download demographic Details Anytime , Anywhere.
Biometric locking/unlocking – To secure biometric authentication by locking biometrics data. Once resident enables Biometric Locking system their biometric remains locked till the Aadhaar Holder chose to either Unlock it (which is temporary) or Disable the Locking system.
TOTP Code Generation.
Sharing Qr code & Details of Card – Share QR code or Your Demographic Details to Other Users by password protected eKYC data to Retrieve Your Information.
Terms & Conditions
You have to Create Security Password, Which every time Needed to view Details.
To use this app , Your Working Mobile Number is registered in aadhar Card. If your Number is Not Registered then Visit nearest UIDAI Center.
Insert Registered Number sim in Mobile because it will automatically Verify.
No manual Otp enter Feature.
To use this Maadhar App , Make Sure you are connected to Internet connection.
In case number is Registered on 1 or More Card then You can add their Profile also.
If you have any query or need any type of  help then Contact on [email protected].
Now use Aadhar Card in Digital Way, No need to Carry original card everywhere. Just open this App & share Details using Qr code. If you need any Printed copy then Download File & Print Anywhere.
Government Also Launched this Apps to make India Digital – Aadhar Payment app , Bhim , Bharat Qr code etc.