Recently Indian Government Launched Aadhar card based payment app Known Aadhar Pay. By this Merchants Stores can take Money from Customers by Scanning Fingerprint at Biometric Machine and Customers can pay Money Without Internet & Mobile by only aadhar number.
Indian Government Took new step in Digital world and launch this New cashless app which is more secure from Other wallet apps. This aadhar payment is also Simple From that apps.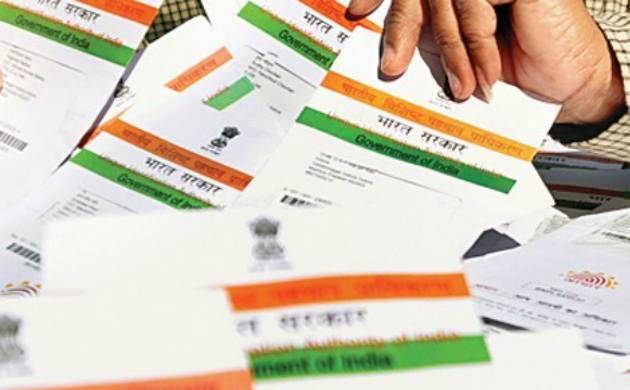 If you are merchant then Install this app or customer then Just you need only aadhar card number to Pay money by this application. In this app only aadhar card number and fingerprint require which is more secure From other wallet apps.
After Demonetization we seen Lots of changes in our India by Private companies, But this time Government launched Ultimate Cashless app which will work with Different Idea. This time don't need any internet and app to pay payment at shops just aadhar number only. Let's come to know How to use aadhar payment app ?
Aadhar payment app :
Aadhar payment app for pay money using aadhar card number and thumb verification. Register first on any bank aadhar payment app and link bank account. After no phone, internet, card anything require to make payment.
This payment app is created by Indian government in association with ICICI Bank , UIDAI and National corporation of India which is launched on 2016 Christmas day. You can pay from this Method very easily but you need KYC process verified bank account with Linked to your aadhar card.
Buy anything from Shops or moles then give your aadhar Number at the counter they will enter number in their aadhar payment app and scan fingerprint to complete your transaction by Biometric Machine. Your money is Instantly Deducted from Aadhar linked bank account and Deposited in merchant account.
Aadhar payment app for customer
First link aadhar card number with bank account. Every bank has different process but can be link through service request using internet banking, phone, sms, bank app or offline bank branch visit. Once link then can be make payment at retailer who accepts aadhar payments. Money will deducted from aadhar linked bank account.
Aadhar payment app for merchants
Here is the steps for merchant register for aadhar payment app on icici bank.
Open bank account on icici or already then proceed to next step.
For collect Aadhar card payment on icici bank account download instabiz app [ Also option to open bank account online if don't have ].
Install and Open it.
Connect Your Biometric Machine to your mobile ( You can Purchase From Amazon at Just Rs.2000)
Select "Aadhar collect" option and enter aadhar card number of customer then Enter amount to pay.
Ask Customers to complete their verification process by Scanning fingerprint.
Once done all above steps , Your money is instantly deposited from Customer account to your account.
Also use this app to take money from other friends or anyone by aadhar number only. Anyone can use this app to transfer money. I recommend to use this app first from other wallet apps because this is more secure because without your finger print Payment will not done , Other apps uses password which is less secure as compare to Fingerprint.
Benefits of Aadhar payment app
No need of Internet to pay.
More secure because it Will scan Finger print.
Instant transfer.
No any charges like third party Companies which take some charges.
Things to remember
If your smartphone has an inbuilt fingerprint scanner then You don't need to Purchase Biometric machine.
Without Fingerprint verification Payment will not be done.
Both customer and Merchant bank account to be linked with aadhar card to make aadhar app payments.