We all know that India is taking step towards Cashless nation, So here i shares Top 8 Best Ewallet apps and sites of India for android , Iphone , Windows which will help You to become cashless. You can Live without any fear if you are cashless, Without any cash you can survive In India by this E-wallets. There is no any charge to use this E-wallets , also No Any Limit on No. of transactions.
This Ewallets working on Both android and Iphones or Windows Platforms. This Best wallet apps freely Available on Your Operating System app store. If you don't wants to Use the app then you can use also sites. This all Ewallets app is come with different different feature also They provide Lots of offers on adding money and On spending money from it. Read below to Know each and every Features of Top 8 Best ewallet app & Sites in India.
Common Features of this ewallet apps & sites
You will Live cashless.
You can pay directly on stores , Moles , Spa , Saloons etc.
You can transfer money to your bank account.
Provides services like Bus booking , recharges , movie booking , pay electricity bill , landline , dth , data card , train booking , flight booking etc.
No any charges to use this Ewallets.
Transfer Limit is also increased.
List of best Ewallet apps for Android and Iphone
All the ewallets Transaction Limit is Capped to Rs. 20000 Per month and you can transfer Rs. 20000 in a single transaction. Previously we shared Transfer up to Rs. 50000 from Popular ewallets due to demonetization of notes till 31st Dec 2016 and Before this You can transfer Rs. 10000 Per month but now Rbi Increased the limits of Ewallets.
Firstly You have to create account on this ewallet apps and sites, Its doesn't matter you are using app or site both user id and pass will be same.
Paytm e-wallet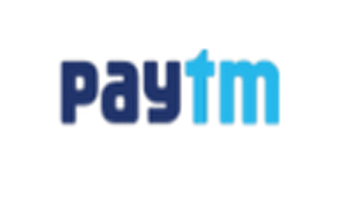 Paytm is very popular and most using best ewallet app or site in India. It is available on Android , Iphone & Windows Platforms. You can Instantly transfer Your Paytm money from wallet to Bank account from this e-wallet. If you wants to increase your limit then you can upgrade your account freely by giving Kyc Documents. This ewallet is also supported all the features like bus booking , Movie Booking , All types of recharges etc. You can check our regular Updated paytm Offers which will help you on saving money.
Freecharge E-wallet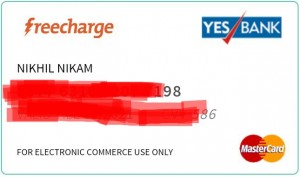 After Paytm , Freecharge is Another best ewallet app or site in india. They are also providing Free master card with every free account which is powered by Yes bank. You can use this Card at Any store in India online or Offline , But Firstly you have to add money in your freecharge wallet by any Online payment method. You need only minimum Rs. 50 for bank withdrawal but in paytm you need Rs. 100 for bank withdrawal. This free ewallet is also Supported all common features such as recharges , Booking etc. Check latest Freecharge offers.
Mobikwik E-wallet app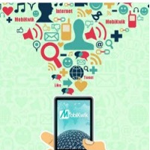 Another Most usable Best ewallet apps & sites is mobikwik wallet. This is very secure and best app to pay on recharges , Bus booking etc with Lots of offers By giving Cashback. You can Transfer Your Mobikwik Money Instantly to your bank account anytime, You can add money in wallet anytime. You can Transfer Money to other bank accounts as well as other mobikwik user instantly. Check Mobikwik Latest offers and coupons.
Payzapp E-wallet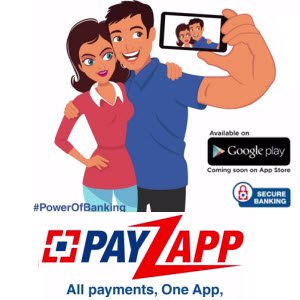 This Payzapp ewallet app is powered by Hdfc bank , You can use their app only currently no any sites available. This is also amazing wallet app due to newly come in market this is not popular like above ewallets but there loot offers make this app popular. Use Payzapp now and get Rs. 50 cashback on Your first transaction on Rs. 50 on any online site such as bookmyshow , amazon etc. Check latest payzapp offers.
Pockets app by icici bank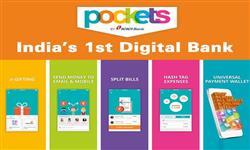 Icici bank is also popular Private bank in India, They make their own e-wallet app to get new Customers From Mobile world. This App Also provide Free virtual Debit card for online and offline Purchases. Check Latest Pockets app offers and save huge money on online transactions.
Udio – Another Best E-wallet app in India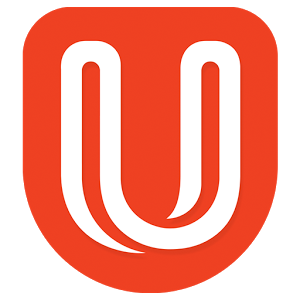 This app is Providing Free physical card for his wallet from this card you can do shopping or Withdrawal cash from atms. This app also provides lots of offers like recharge , on transferring money , Postpaid bill payments etc. Previously this app is called Slonkit app. Check Udio wallet offers.
Yes pay e-wallet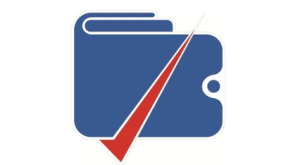 The yes pay wallet app is powered by Yes bank, Services of this app is very good. One day i Urgently need to transfer money from my bank account to my another bank account so i use my net banking but due to confirmation of account ( Take 24 Hours ) i am not able to use imps service. So i Load Money in my yes pay wallet account and transfer money to other bank account. But I shocked ,When My transaction is complete in 1 seconds and Money is transferred in 1 second only so i recommend to use this app. Check Yes Pay wallet offers.
Oxigen wallet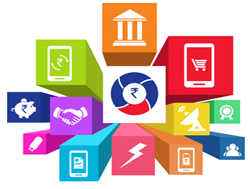 Another popular wallet which is mostly use for transferring Money, But this wallet will charge on withdrawal but If you send money to other oxigen user then it will be free. Check oxigen wallet offers.
SBI Buddy wallet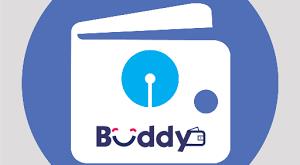 Buddy wallet is powered by State Bank of India, For all bank users. You can easily load money from any bank debit , credit , Net banking , Imps and use this on Buddy wallet services. Check latest Sbi buddy wallet offers.
Other Popular E-wallets ( Some is Upi )
This all are top and best ewallet apps & sites , by using of this apps you don't need of any cash you can survive without cash by paying from them. By upi based ewallet apps you can send money to any mobile number or virtual Payment address also.