Today we are sharing Interesting News for those Peoples who Trust only on Government Services, State bank Mobicash Easy app will help you to make your transaction With Internet by Download application or Without Internet by Sms. Both Government Companies Bsnl and SBI brought New Way of mobile Banking By which you can easily transfer Your Money without visit Bank.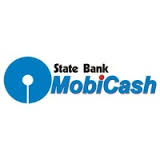 State bank Mobicash is payment bank Like Reliance Jio Payment bank or Airtel Payment bank where You have to Open your New bank account to Use this All Digital cashless features but This app provides Online facility with Internet or without Internet it means you can use this app on All Smartphones as well as Featured Phones. Recently we shared paytm Offline payments where You can use all Paytm services by Dialing Toll free Number, This concept is also similar like this but you have to send sms.
Recently State bank and Bsnl launched this state bank Mobicash app which is a Digital wallet with Mobile Banking Feature. From this app you can transfer your money , or pay any one From Your Mobile number or app. Currently they launched this service in This 4 states of India – Punjab, Rajasthan, Haryana & Bihar but very soon they will spread in Whole India.
You can also use this Service by visits your nearest Bsnl Customer service points or retail Outlets where You can top up your wallet by deposit money or withdrawal or transfer. Let's Come how to Use State bank Mobicash wallet ? Just follow below steps.
How to get Into State bank Mobicash app
Firstly you have to visit MobiCash SBI or Bsnl Customers service point Outlet with Your Documents ( Id Proof )
Take Form and Fill Up by Required Details
You will see two Option of Using wallet, First one is Gprs & Second one is Sms. Select Both features.
Now deposit some Money in Your Account.
And submit it.
You also need to verify your documents From Bsnl Service Points.
Once You Submit your Form , You will get MPIN for Making transactions via this app wallet.
How to activate Sms banking
Just you have to send One sms from Registered mobile number which You Filled in the above Form Process. You can send SMS to 9418399999 for activate Sms banking.
State Bank Mobicash Download
Send MESSAGE to 9870888888 or 9967878888 from registered Number to get Download Link of state bank mobi cash app.
Once you done this above steps , You can easily Use this State Bank Mobi cash app wallet and Enjoy new way of SBI and bsnl Mobile Banking.
Many peoples Still thinks , Other Private companies Wallet apps will eat their Money so they can use this Government wallet app but We tell You One thing All the Digital wallets already Approved by RBI Bank of India so You can Trust on any wallet app which is posted and shared on Vlivetricks.
Tags :- State bank mobicash app , Wallet top up , how to activate , Download link , retailer registration, Outlet