On 26th September Supreme Court Struck Down the Section 57 so Now Aadhaar Required At Very limited Place. Unlink your Aadhaar Card Number online From Where You Given and Its not Required after this order. In this Article We Will Cover Everything Related Where its Needed and Where you Can Unlink.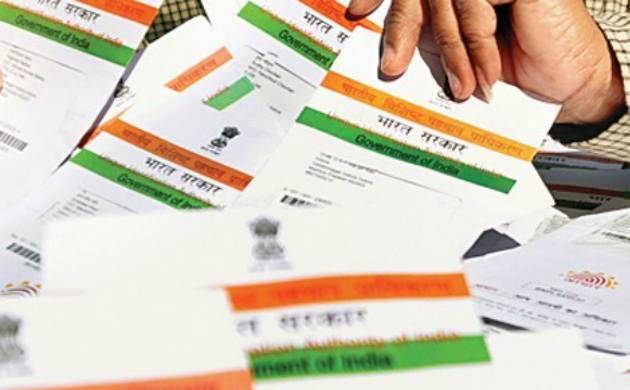 What is Section 57 Under Aadhaar Act ?
Under this Rules, Private Companies Require the Users Aadhaar Data to Open Accounts and Other Income Related Transactions But on Wednesday 26th September Supreme Court Struck Down this Act where this Organization Can not Require aadhaar card Number
Not Compulsory on :
Bank Accounts
Private Organizations
Telecom Sectior
Digital Wallets like Paytm
School and Examinations
If you Given your Aadhaar Card Number in Above Services then you can Easily Unlink from Private Sector for Safety. Read How Many Sim Linked on your aadhaar Card & How to get Aadhaar Virtual id to Safe your Info
How to Unlink Aadhaar card Number Online ?
Here is the process to unlink aadhaar card number online from bank, mobile telecom, npci, digital wallets. Every field have different steps to unlink aadhaar card.
Aadhaar Unlink from Bank Accounts
Check Bank official website , Very Soon they will add this Option or Added
Visit Nearest Bank Branch
Fill up the Unlink Aadhaar Form and Submit it
Within 48 – 72 Hours Aadhaar Details will be Unlink from Bank account
How to Unlink Aadhaar Card Number from Digital Wallets
Digital Wallets Also Comes in Private Sector From now they also not Compulsory Aadhaar number If you Submitted Already in Any Digital Wallets Like Paytm , Freecharge , Amazon Pay, Mobikwik , Phonepe etc then Follow Below Steps to Unlink  Aadhaar Card from their Database.
Digital Wallets are Adding aadhaar Unlink Option on their Services will be Updated Soon
Currently You can Call to their Customer Care Department
You can Send Email from your Registered Email
For Proof they Will ask the Copy of Aadhar Card
How to unlink from Private Organizations
Write Application for Unlink Aadhaar Card to your Companies
Within Some Days, They Will Unlink it
Unlink Aadhaar Card From Telecom Sector
Before Some Months, You Read How to Link Aadhaar Card with Our Sim Card to Continue Their Services but After New Struck Down in Act. Don't Need Aadhaar Card to Purchase New Sim Card. If already Given or Linked then Unlink by this Process
Call to their Customer Care
Tell them you wants to delink aadhaar card from your Number, They will Send Otp and Delink instantly
Where Aadhaar Card link is Still Compulsory ?
Link to Pan Card is Still Mandatory
Mandatory for Filling Income Tax Returns
Mandatory for Government Yojnas , Schemes & Subsidies.
Conclusion
So guys For Safety Remove the Aadhaar Card Where you Given and Not Mandatory on that Sectors. If this Article is helpful for you then please Comment and Share on Social Networks.