Reliance jio is Successful Running From 1 Year and Now Most of the Users Jio Prime Membership is Going To Expire on this March 2018, Now Question arises you Need to renew or Not ? Yes Every Jio Users Need to Renew this Subscription to Continue Use of Prime Plans , Apps and Unlimited Calling
What is Jio Prime Membership Offer ?
One Deal Was Introduced by Reliance Jio Which name is Jio Prime Membership. Recently Date is Extended till 31st March 2018 In this User will get Prime Services For Free and Unlimited. This Jio Prime Membership is one time plan but this time it's not completely free It will cost You Rs. 99 one time Fee for Full Year.
It is Membership Like Amazon Prime Membership Where only Jio users can Recharge and Increase Validity to one more year. You will get All the Free Services which you are getting in this year.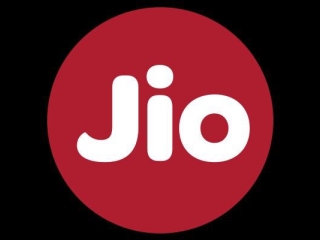 Reliance jio Already announced their tariff Plans which is also too Much cheap as compare to other But now they Introduced Jio Prime Membership Where we can increase our Free 4g Services Validity by paying One Time Fee or Recharge of Rs. 99.
Here We will share everything About this Jio Prime Membership Subscription Like How to activate ? , If you do not activate then What will be Free ? , Prime Data speed , Prime data usage , validity & Much more about this Jio Topic.
Update :- On 30/3/18 Jio Announced they are giving free of cost jio Prime for 1 Year (till Mar 2019) to all Old Users. Validity will be automatic Increase

If your Jio Prime Subscription is Going to Expire then this time to Renew it to continue enjoy of jio apps , prime plans and Calling
Jio Prime Membership Offer
Reliance jio now crossed 150 Million Customers , Now they wants to Earn Money from their network & It was to be a day. With this plan they already announced two More Jio Paid Plans to increase validity Which is too Costly as compare to prime plan. So i recommend to Recharge Your sim by Jio Prime Membership plan because after 31st Mar 2018 or after Expiry date You cannot access Free 4g in Jio.

How to Renew Jio Prime Membership at Rs.99?
Open My Jio App or Jio Site
Login using Your Jio Number
Now Recharge by Rs.99
That's it Your jio Prime Subscription will be Extended for 1 Year, You can Also Recharge From Other Platforms or From Retailer.
How to activate / Renew Jio Prime Membership at Rs.0 free Using Pocket Money
Now all the Free Recharge apps Supported jio network so Earn at least Rs.99 and Redeem on Jio Membership Recharge. In this way you can Grab it at Rs.0 free.
First of all, Install Pocket Money app.
Now , You will See Jio Money Wallet App.
Click on it, Complete Install.
Now recharge your Subscription worth Rs. 99 from jio Money wallet.
Instantly You will get Rs. 15 in Pocket Money, Now keep it for 10 days more to get Remaining Money.
You will also get Rs. 50 Coupon code of Jio Money wallet which will give you discount on Rs. 399 Recharge using Jio Money.
How to activate it using app ?
If you like this plan or offer & You don't want to be a victim of there Expensive Tariff & Plans then You should activate this offer. Activate before expiry date to avoid Disconnectivity so don't Think to Recharge this Plan. Follow below steps to Activate jio prime Membership.
Open Myjio app. or You can use Paytm Freecharge Mobikwik.
You will see Prime Popup , Click on it. (If you will not get Then click on Menu >> Jio Prime )
Click on Get Jio Prime Button at Bottom.
Click on Rs. 99 and Pay Your Payment by Credit/Debit/Net Banking/ Jio Money wallet.
Or check how to recharge Your Jio sim.
Or Visit Your nearest jio retailer.
Using website
Visit Jio.Com Official site of Reliance jio.
Login to your account.
Scroll Down and Click on Buy Membership.
Click on Jio Prime Button, Now pay Payment by any online method
Using Paytm Wallet
One Payment Page , You will see Wallet/Cash Cards.
Select Paytm wallet.
Enter Your Mobile Number and Password/Otp.
Done !
One more thing this Prime plan will increase Only your validity. You have to Recharge by Rs. 399 every 3 months After this to Get Similar 4g Services like New year offer or check More Prime Plans.
Jio Prime Membership Data Usage & Speed
If we talk about speed then , You will get speed like Previous . You can enjoy Jio 4g Speed till 1gb 4g data Daily after this Your speed will become 128kbps.
Speed :- 4g Data Speed for 1st Gb after this you will 128kbps speed.
Data Usage :- Unlimited
Free unlimited calling to any network number.
Free Roaming.
Free 100 Sms per day.
Unlimited free access of all premium Jio Apps Such as Jio Cinema tv , Jio4gvoice , Jio tv , Jio chat app etc.
Validity 1 year.
What happen if You will not Activate Jio Prime Membership
If you will not activate this one time Jio Prime Membership Subscription then You will get Only some Free benefits only which is listed below –
Unlimited incoming & outgoing calling.
Free Jio roaming.
You will not get Any Single Mb data.
No any Premium access of jio apps.
No Free sms.
No any wifi data.
You will not get Jio Night Data offer.
But later If you wants to Enjoy Services then You have to recharge by there Tariff plans which is too costly as compare to Prime offer.
Terms & Conditions
Only For Existing and New Users or who will purchase jio sim
Mnp Users also enjoy this services but if they Port in jio
All the users can activate or subscribe
Validity 1 year from 1st April 2018 to 31st March 2019.
Jio Summer Surprise Offer (Withdrawan)
(Jio taken their Decision Back Because of TRAI Order, Now you can Enjoy this April Month if you recharged by Both Plans)
If you activate Rs. 99 Plan Before 15th April and Do a Recharge of above Rs. 303 then You will get 4 Months Free unlimited internet and calling then You can enjoy Free benefits till end of July Month at just Rs. 99 + Rs. 303.
If you already activated then Just Recharge by Rs. 303 Plan, If you activated both then You will automatically get Jio Summer Surprise Benefits.
More about Jio Prime Membership
If you are regular Visitor of vlivetricks then You will checked about Jio Extended offer or Rs. 100 Plan which information was incomplete because with Rs. 99 Recharge , You have to Recharge by Rs. 399 every 3 months to avail all the services which you enjoying today.
In Rs. 399 , You will get 28gb 4g data per month & Unlimited calling which no any network offering. Suppose if you subscribe then Firstly You have to Spent Rs. 99 then You have to recharge by Rs. 399 Every 3 months which will be Rs. 1695 so you can Access Unlimited 4g internet & Calling at Just Rs. 1695.
This is too expensive but in Other way it is also Cheap because in Other network you will get only 1gb 4g data at Rs. 250 to Rs. 300 without any calling & other free services so we can say that this is also Good deal by Reliance jio . What you think about this jio prime Membership Share Your Opinion in Below comment box & Don't Forget to share this latest jio news with your friends.